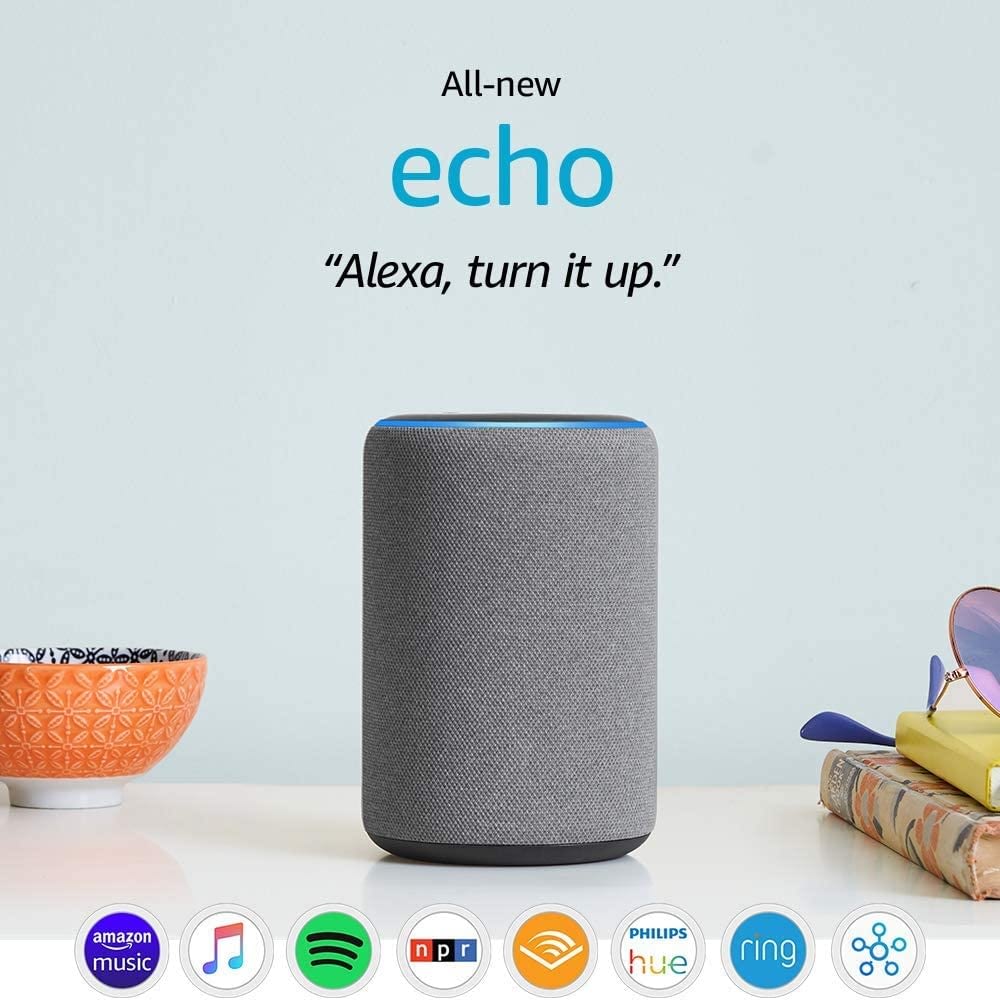 Description
A Certified Refurbished Echo (3rd Gen) is refurbished, tested, and certified to look and work like new.; Meet Echo - Echo (3rd Gen) has new premium speakers powered by Dolby to play 360° audio with crisp vocals and dynamic bass response.; Enjoy premium sound - Personalize your listening...
User reviews
I'm very disappointed to know the charger was missing, not sure what happened here thanks
my adapter cord is too small
We tried one, and it looked new and sounded great. Bought another a couple of days later. Within two weeks, we bought another and then another. I think we're done. Maybe. They're impressive. We live in a small house and have them grouped together (not physically but like members of a team). We can still use any single one at a time but we can also tell one to play music on the whole group and no matter where we are in the house, we get our music. That way we don't have to blast it in one room to hear it in another. If we DO want some volume, well having four helps there too. If we were going to only have one though, that would be fine too. For the price, the sound is plenty full. The app is very useful too. Would buy them again. I guess my only word of warning is that the price fluctuates pretty wildly. We got ours for between $55 and $60 but I've seen these refurbs for more.